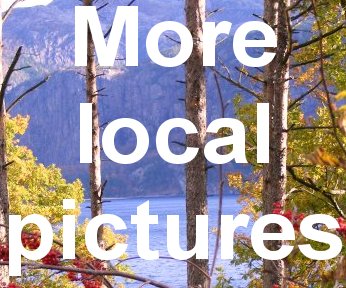 Set of 4 aerial photos, ranging from the whole of Ørsdalen to just our house.
Map showing house
you can re-scale this map as well as move it around. You can also press the "flyfoto" tab (top right) to get an aerial photo.
3-D aerial photo of house (at bottom of picture) and most of the land (it goes to just beyond where the photo changes colour). Great fun to drag the image up and down - you can explore the tops of the mountains in front of and behind the house (and feel faintly dizzy as you go over the top).
If arriving by car from Stavanger airport (though we'll happily collect you), follow these directions (PDF document - be patient!).